Home
welcome to the 2020-2021 school year Henderson hawks!
All students will be in All Distance Learning at the start of the school year through the first quarter (first quarter ends on October 2, 2020).
If you have questions regarding Distance Learning, please email distancelearning@lodiusd.net or click on the picture below to go to the Henderson Distance Learning Site
Click here for District updates
Click here for District Guide: Distance Learning For All
---
HENDERSON SCHOOL SITE COUNCIL
2020 - 2021 SCHOOL YEAR

The Henderson School Site Council is an opportunity for parents, students and school staff to have their voices heard by working directly with the principal, teachers, and Henderson School staff. SSC members participate in establishing priorities, planning the educational program, allocating funds, defining goals, and evaluating the academic effectiveness of the school.
Please click on the link below to complete an online form if you would like to be a part of the School Site Council. All nominations are due by Friday, September 11.
School Site Council: http://bit.ly/HendersonSSC
CHROMEBOOK ONLINE PAYMENT CENTER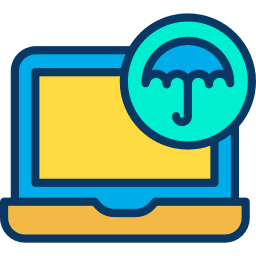 Would you like to purchase the Chromebook Care Plan in case your child, or someone else, damages the chromebook? Or maybe you need to pay for a repair because you did not purchase the Chromebook Care Plan.... Click on the link above to go directly to the Chromebook Online Payment Center!
Would you like to know more about the Chromebook Care Plan? Click the link below:
HENDERSON ENROLLMENT APPLICATION
Are you interested in enrolling your student in Henderson? Click on the link below to learn more about our program
Ready to apply to Henderson? Click here for our enrollment application.
Henderson Enrollment Application
Once it is completed, you can email it to our Clerk, LaDawne Thomas by clicking below
lthomas@lodiusd.net - 209-331-7331
AERIES DATA CONFIRMATION
First Day Packets and Emergency cards are no longer sent home with students as a pile of papers that the parent must fill out every year. All of our First day Packet and Emergency Card info is now filled out online by parents by updating their information including in the AERIES Parent Portal.
Please help us have the correct and updated information we need for your child and complete the Online Data Verification today!
---
Click here for more information:
AERIES Online Data Confirmation Instructions
PARENT/STUDENT HELP PAGES
Having trouble with your chromebook? There are many resources to help you with many of the common problems you might have including; retrieving user names and passwords, connecting to the internet, fixing a rotated chromebook screen and many more!
Cannot find the answer to your issues using the pages in the link above? Lodi Unified now has a Parent Technical Support Line! Click on the link below for details: